Wife
Husband
Spouse
Grandmother
Grandfather
Mother
Father
Sister
Brother
Cousin
Aunt
Uncle
Significant Other
Friend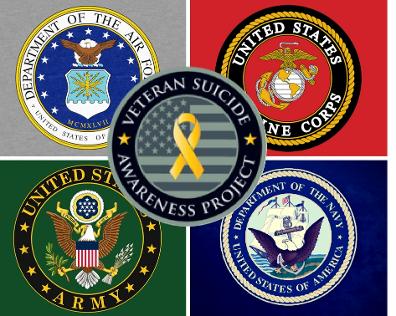 No matter their title in our lives or however close we may have or have not been to them, they are missed greatly. Hopefully, after you have read the story of your loved one, you will take a moment to perhaps read the story of another. It is unfortunate to say that you are not alone in your grief of such tragedy, but perhaps you can join Veteran Suicide Awareness Project in spreading awareness about how so many of our veterans are taking their own lives. Join with us to educate military families and friends of those in the military who suffer from the main cause of Veteran Suicide; PTSD (Post Traumatic Stress Disorder). Help Us try to Save our Beloved Men and Women.
Our Beloved

Men and Women

Lost to Suicide
Last Name's Starting with the Letter "A"
Click on a photo or name to read their story.